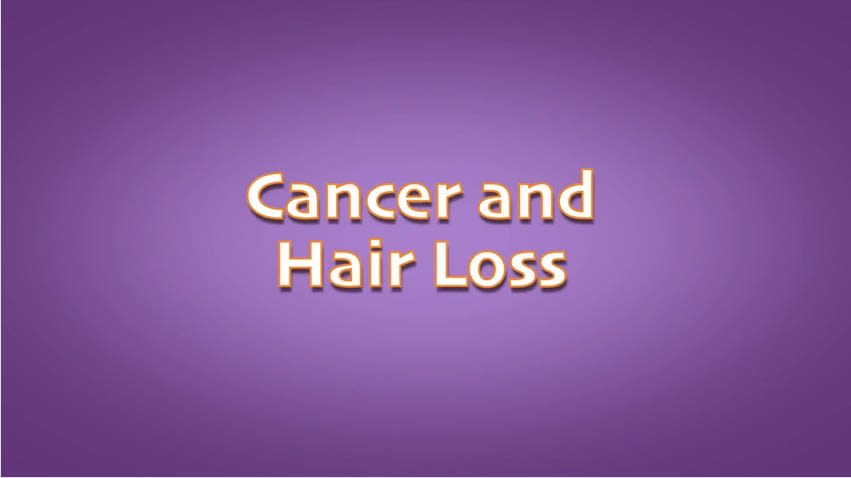 "When you change the way you look at things, the things you look at change."
– Dr. Wayne Dyer
Halo to wear with a hat or scarf
Thank you for having the courage to be proactive – it's the only way we can go from feeling like a victim to being victorious over any condition.
Let me begin with the fact that not all chemotherapy causes hair loss, but if you are one of the millions of women going through this journey, I want to tell you that you are not alone and that there are wonderful resources to help you manage the effects of the process.
Realistic options can help your peace of mind and in sharing this information about how to cope with hair loss and how to find and wear wigs, I hope I can help all of you who may be struggling with this condition, regardless of the medical cause. However, for those of you going through cancer treatment, I have personally witnessed the renewed strength that many cancer patients experience when they can feel like the woman or man they were before their health issue arose.
The most frustrating factor in the world of hair loss is the all confusing and conflicting information in the marketplace. My intention is to create more clarity for all of us who may be faced with hair loss or are currently living with some form of this condition. I will try to keep this as simple as possible as many of you going through treatment are already on " information overload."
Although I do not have cancer, throughout this journey with my hair loss and with so many of my clients, I've learned it's helpful to keep in mind that this is a temporary process. In times when my hair loss has affected me most, I have done two things:
1. I have forced myself to get out of the vicious emotional cycle by first stopping and taking a deep, conscious breath and then, second, releasing the passing thoughts of fear.
2. I have immediately reminded myself of the things I am most grateful for: whether they are the sometimes overlooked gifts of sight, hearing, walking or breathing-or for the loved ones in my life. Somehow that has always gotten me through the challenging moment and allowed me to be released from it and move beyond it.
Keep in mind that transformation can happen in an instant. When we change our perception we change our reality.
I trust this information will support you, as I believe you will now have the tools needed to attain peace of mind while on this journey.
Convenience: There are wonderful alternatives for women who don't want to wear a wig all the time. These alternatives are made with a hairless base on top held together by elastic that has a crisscross design or bamboo cotton over the crown with hair attached from the temples down. Or you can get our CH HatHair alternative style made with elastic around the circumference. Both are meant to be worn with a hat or scarf.
Before You Begin Chemotherapy:

How to Find a Wig and Feel Comfortable with The Transition.
Don't Be Afraid to Honor Yourself.
First of all, for those of you who choose not to wear anything on your head, I honor your decision. Each woman must decide for herself how she is most comfortable meeting the world. Although I consult with women all over the country and have shown myself without hair in the media, including People Magazine, I am still on my journey and am not totally comfortable in public without my wig… and my head is always so cold.
If you do choose to wear a wig there are a few things I can recommend that will assist you in moving through this process more easily:
Before you get your wig; cut your hair as short as possible (you might even consider a "buzz cut"). This will make wearing the wig easier and a lot more comfortable. Especially in the warmer summer months. Also seeing your hair on your pillow and in your sink can be emotionally taxing. Cutting your hair as soon as your hair loss begins and having the tools nearby like a good "authentic looking' wig that makes you look and feel like "you" again, will allow for a much easier transition.
Patience with the process; Keep in mind that you are putting something foreign on your head that will take some getting used to. It may feel hot or itchy depending on what the base of the cap is made of.
For this reason, it's important to buy a wig with a monofilament cap. "Mono Caps" or "Scalp Top Caps", as they're often called, are lighter, have more breathability so they won't cause so much perspiration, and they look like your scalp with an actual part showing that gives a more natural look.
DIFFERENT TYPES OF WIG CAPS
CreatedHair.com Designs and Cyberhair wigs have been born out of my own significant personal experience and the need for freedom, style, comfort and discretion. These designs are the lightest on the market and made with a special cap design that I know works. My wigs include all the qualities I mentioned above. The First Women's Swim Wig and Inti-macy System, featuring the revolutionary Cyberhair® that allows you to have an active lifestyle more easily while wearing wigs. The Water Wig is made of an all lace cap that allows for maximum breathability.
The most important thing to remember is to listen to your gut about the type of wig in the style and color you want. If you want to stay close to your own look then do that. If you want doing something different then let yourself have the freedom to do so. If you're going through treatment the one thing you have control over at the moment is your wig, so have fun with this process. However, we have found in doing this work for 20 years, that in the beginning of your hair/wig journey, it's easiest to keep ones discretion by staying close to the look you have always been. It al-so makes it easier to embrace this journey when you look in the mirror and easily recognize yourself. Energetically it also will feel easier for your to go from no hair to hair, if you look like you always have or close to it.
We are extremely intuitive and we always know what's right for us.. if we take the time to listen.
When Picking Your Wig:
Try not to let your emotions get in the way when deciding on your correct style, color and fit. I know that's a lot to ask, but I also know you can do it. It's important in making the right decision for yourself and one that will give you peace of mind later on.
Just make sure you take the time to pick your colors and make whoever is working with you aware that you are going through chemotherapy and that you will need to request a lightweight wig base.
Also, be sure to request that they not put too much hair into the wig. For those of you with medium think hair you'll prefer Medium Light density. For those with already thin hair, best to go with light density.
No more than seven ounces of hair is needed to make an above shoulder-length medium-light density wig. More hair is obviously needed for longer or if you want more density/heavier hair. The most widely used hair is Russian, Italian, European, Indian or Remy hair.
Deciding on Color; Make sure you're in good "natural" light (outdoor light being the best), so you can judge the color correctly. Fluorescent lighting can throw off the hue and not give you a correct color reading. Don't think because our bathroom light or makeup mirror is so bright that this allows for correct reading of color hues because it doesn't.
Fit; Keep your piece on for a while and really try to tune into how it feels – Not only How It Looks, which is most important since you're going to be wearing this for hours a day. It should be snug but not give you a headache.
MEASURING YOUR HEAD
Many prefer to wear a wig cap, or use a lightweight thin wig band to help keep their wig in place and not move.
DIFFERENT TYPES OF WIG CAPS
A wig cap to hold your hair in place.
Wig Secure Wig Band to hold your wig on securely.
Double-sided wig tape that you can cut into 1" x 1" squares to fit your wig lining at the sides, front and temple to allow for added security.
However for the wig tape to work safely, it must be applied to only areas of a clean scalp without hair or you'll pull your hair out —  and we don't want that!
Note: If are allergic to adhesives then the tape is not an option, you should use the wig band or wig cap. You can call the office to place your order.
Luckily, we are capable of adapting when necessary and for many of you this will be a bit of a challenge in the beginning. However, just know that usually within a couple of weeks you'll feel much more at ease, especially as you realize that you're able to leave the house looking perfect within minutes! This is the part I love most.
Price; Most synthetic wigs on the market range in price from $100 to $800 and will be the easiest to take care of as they usually dry faster when washed than human hair wigs and, if they are made well, they'll have "Memory Stay" and go right back into original shape when dry thus removing any maintenance.
Chemo Hat Fall w/ Comfy Bamboo Cotton Top
To Order call CreatedHair.
If you someone who hates dealing with your hair – then I suggest our high grade synthetic styles from our Cyberhair® or Water Wig line to my clients who are going through treatment as they are feather weight, demands no maintenance, no blowdrying or styling and goes back into shape after drying. It adds a level of simplicity at a time when it is greatly needed so your focus can be placed on healing. Depending on if you order a stock style and color or go "custom", prices range from $999-$3500.
Human Hair wigs on the market range in price from $250 to $10,000 depending on the type of hair, base cap, materials used, length and color. The secret is in the manufacturing. However if made well, the wig maker/ designer can match your hair perfectly and these wigs can be a wonderful alternative for those of you looking for complete discretion.
Here at CreatedHair.com we can do just that for you. If you find that you would like something different than the color ring we offer, then feel free to send in your human hair sample and we'll match it.
Call for your private consult via phone, in person or Skype to find your perfect solution and costs for your personalized order. Check out:
Hat Magic Halo Hairpiece by Jon Renau…
This 3/4 halo of hair attached to an elasticated band fits securely on your head and is worn under your favorite headwear. Wear this long straight style "as is" or cut to your desired requirements. Any cutting or trimming is recommended to be done by a professional stylist.
Call To Order — 877 FOR WIGS (367-9447)
Just call the CreatedHair office to inquire on what's available ready-made and to place your order for a custom-made design in your size and color.
Keeping Your Perspective. What We Think, We Create.
HATS WITH HAIR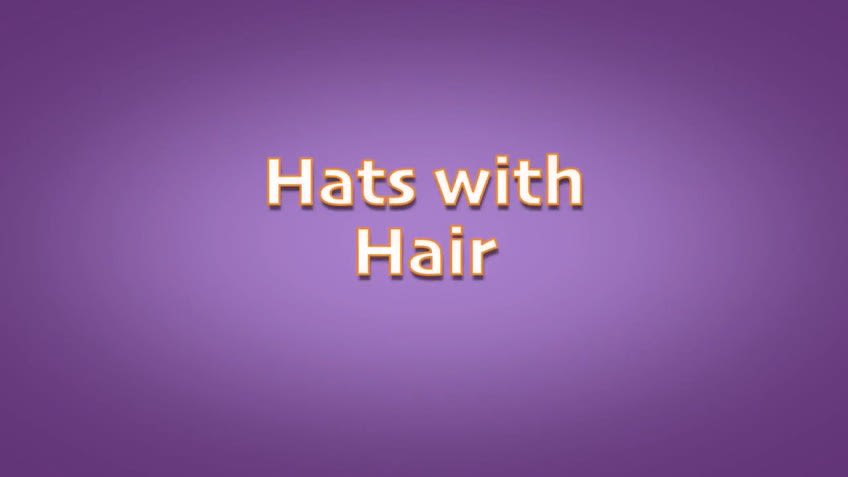 A great quick simple alternative to wearing a full wig.
I am open to any suggestions you may have and will do my best to answer your concerns. I consult one of the many physicians I work with for answers that are beyond my scope of knowledge. Feel free to send me your concise note to: amy@CreatedhHair.com  and I'll try to get you whatever information I can find for you.
New stories from women, just like you, dealing with hair loss and still living their dreams
The newest health-enhancement products being tested and their benefits
How to make wigs and alternative hair work for you
How to live a normal life physically, psychologically, emotionally and spiritually from those who are dealing with hair loss and making their lives work successfully
Tips from famous and devoted stylists who are committed to assisting me in the process of creating peace of mind for all of us who may be dealing with this condition, and so much more.
If you have a stylist you love send me an email (amy@CreatedHair.com) with her contact information and I'll get in touch with her so we can share her brilliance.
I wish each of you, every success and peace of mind.
Blessings,
Amy Gibson, Founder/Client
CreatedHair.com